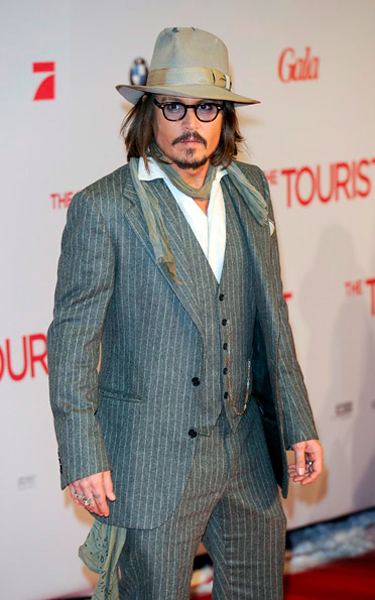 Johnny Depp was spotted at the European premiere of "The Tourist" looking true to form…Dapper.
I don't know if it's his often eclectic attire, his gold tooth, long locks or ridiculously composed demeanor, but don't you get the feeling he would be cool to hang out with???
Congratulations on the Golden Globe nomination!!!