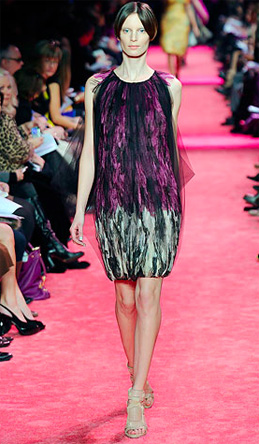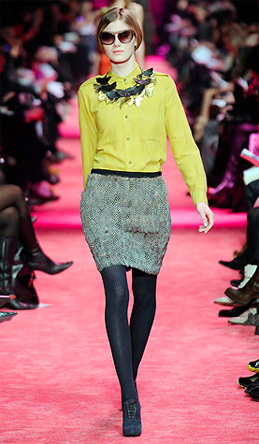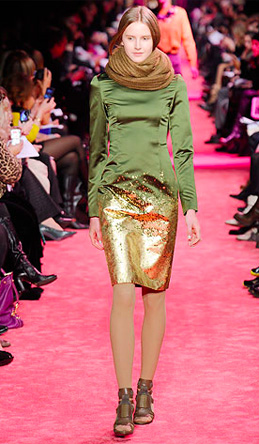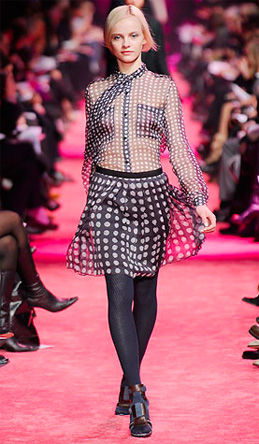 Of course fashion colleagues and I were familiar with the Jason Wu brand before he was introduced to the world by the first lady, Michelle Obama (Inauguration gown).
He's always showcased his aptitude for design and details in his collections.
Well, this show was no different in that aspect, but he did increase his repertoire by introducing more textiles (i.e., feathers, gold leaf, etc.) and a plethora of unique patterns (polka dots included) convoluted with pops of color throughout the presentation.
Wu. Wu. Wu…. ; – )