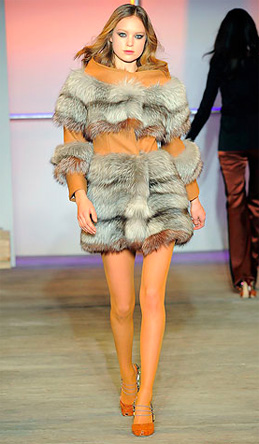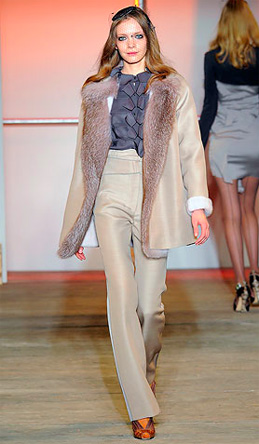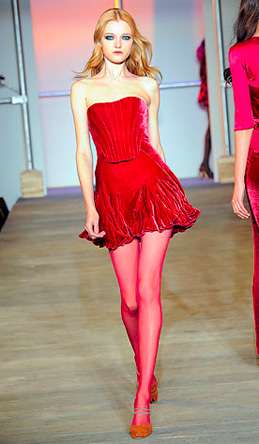 Flirty hemlines, peeps of color, empire waisted pants with cuffs, brooches, corsets, but sadly…..No gowns.
In previous showings, Zac Posen added an exclamation point to his collection presentations when they were concluded with the PHENOMENAL gowns that you knew would engulf the runway.
However, it's a new day and with that he still managed to create some beautiful pieces that will surely be snatched up by the nocturnal party sector.
Still Strong…Paradigmatic Posen.