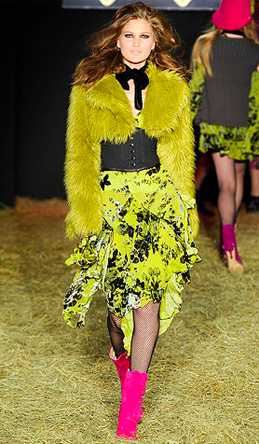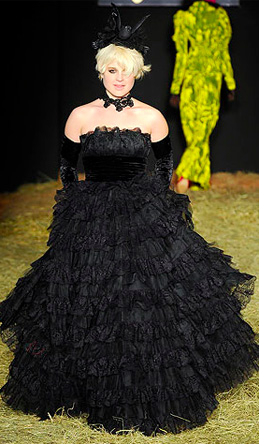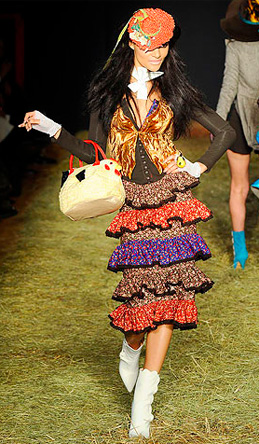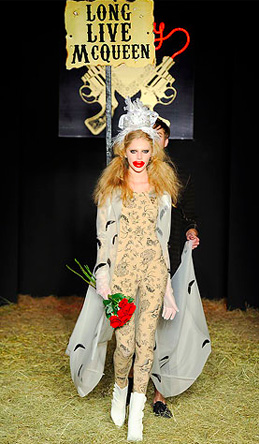 The Wild West was the apparent theme for the Betsey Johnson collection. With the intermixing of colors and prints along with the incomparable energy of every Betsey presentation, it was fun and fancy free.
Train length knits, ruffled skirts, electric color gun motifs, stripes, suspenders and Marilyn Monroe filled the space.
The finale "LONG LIVE McQUEEN" was a sweet tribute and resonated a sad beginning to the fast paced and animated F/W 2010 New York fashion week experience.