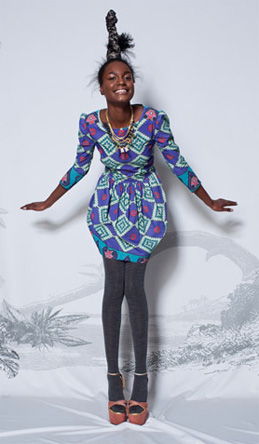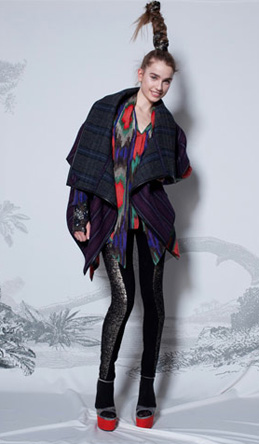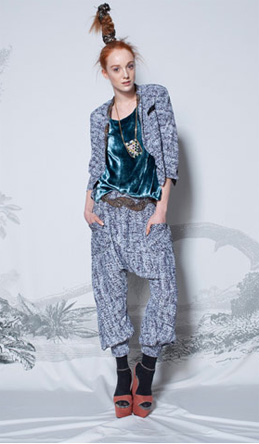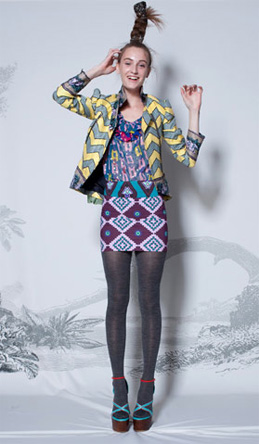 The fusion of intuitive motifs and vivid flashes of fabric formation yields an excellent example of fun and eccentric pieces. The Africa inspiration is doused throughout the collection.
The combination of various textiles is an in your face and bold, but refreshing concept.
And, due to the fact that the "POP" colors are perfect accents to easily couple with any black ensemble, it's a befitting choice to spruce up the, sometimes, mundane New Yorkers Fall wardrobe.
LOVE!!!