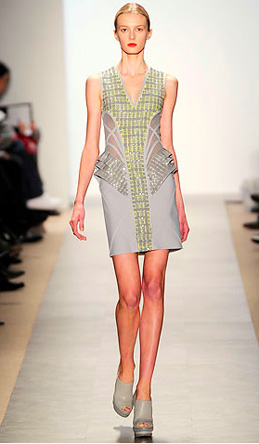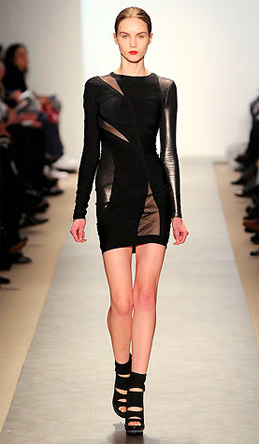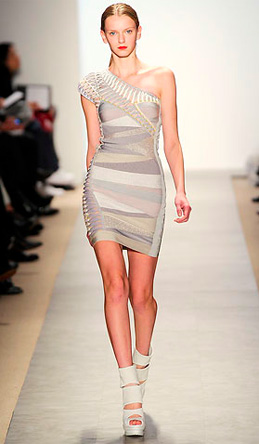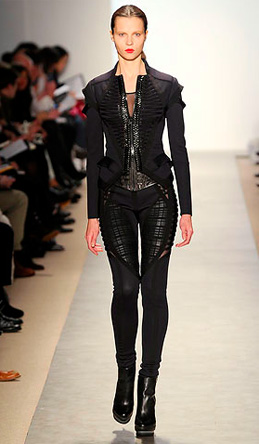 When pondering the thought of strutting in a Herve Leger ensemble, my mind IMMEDIATELY begins to calculate how many more crunches, squats and walking lunges I'll have to include in my workout to pull it off….. ; – )
The collection is high on the "Body Conscious" meter. Nevertheless, the onset of weaving and asymmetrical lines that encompass the presentation are notable and an asset to the piece also known the "BANDAGE" dress.
Yes…A few more crunches….I know this is the Fall collection, but Spring is coming!!!