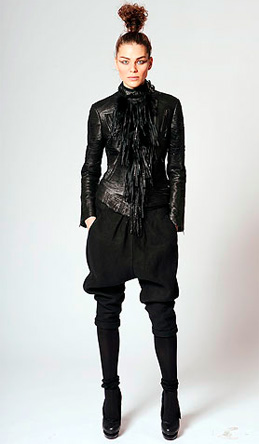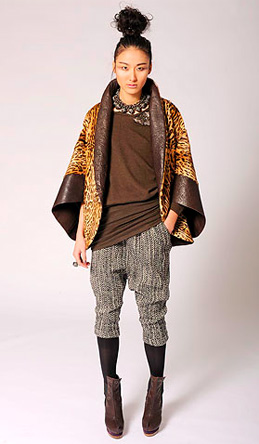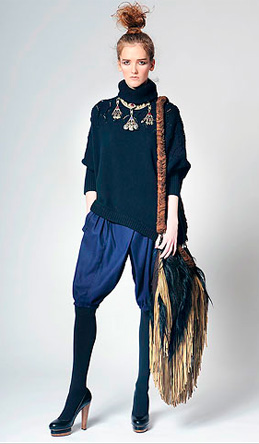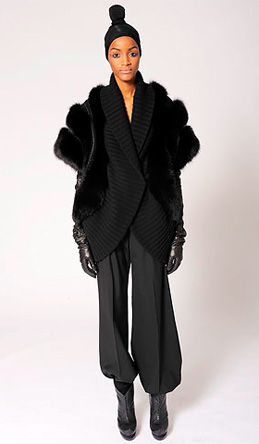 Leopard, leather and suede fringes, zebra, cashmere, fur…This is Malandrino.
Catherine Malandrino appropriately classified her indigenous heavy presentation as "KHAN". The collection looks effortless when it comes to a manner of being chic and eclectic. More importantly, it looks ridiculously comfortable.
Case in point, the culottes (renewed) with a riding pant feel, ultra cool….The fringe bag in different hues is a MUST HAVE for the for me!!! LOVE….
She did it again….Catherine Malandrino.