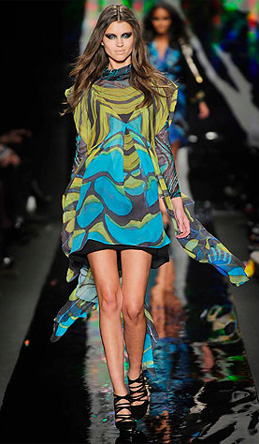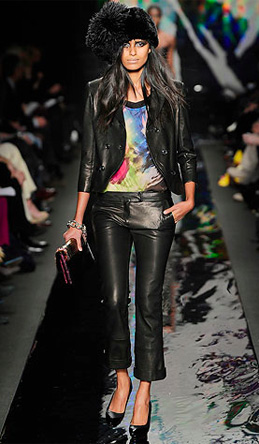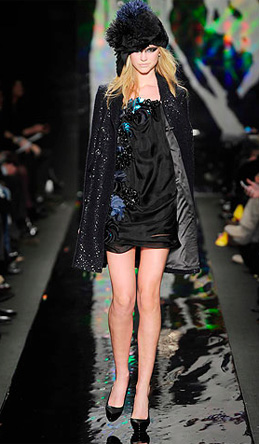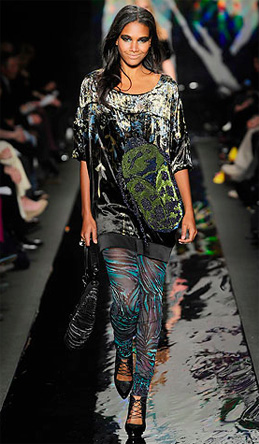 As you all know, Diane von Furstenberg is world renowned for her signature "WRAP" dress. This collection was a concoction of male influences with a female twist.
Lovely… Who doesn't like a black leather suit, the twist, 3 / 4 length sleeves and cuffed trousers. CUTE!!! She also supplemented the presentation with embellishment, burned velvet (PANNE), prismatic prints that cascaded freely down the catwalk, etc.
An ample amount of mixing and matching and an abundant amount to choose from for the fashion conscious. LOVE!!!!