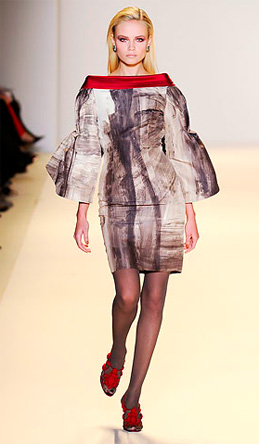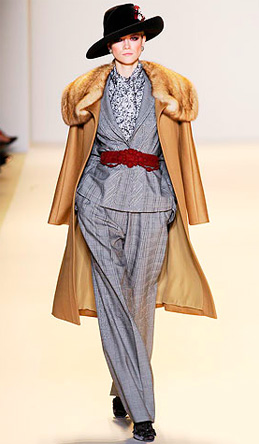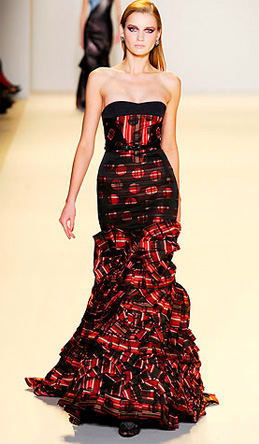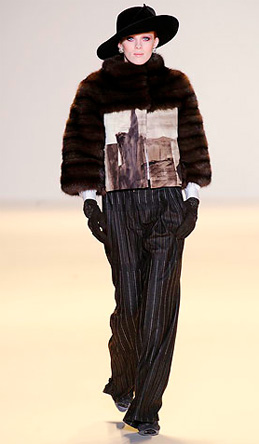 The Carolina Herrera collection exuded elitism at it's best. Some may think of this as an insult, but actually it's a compliment.
The collection is a marvel of components that is reminiscent of a different time. Thus the unveiling of  brushstroke prints, billowing sleeves, sable fur with prints, belted suits, cashmere, plaids, stripes, not to mention (in my opinion) the Cristobal (Balenciaga) enhanced necklines.
Adept…Sharp…Elegant.