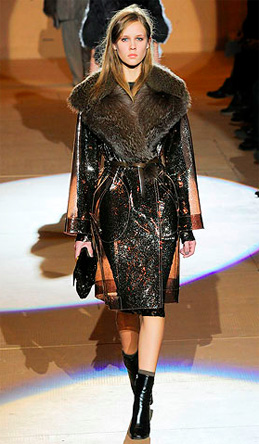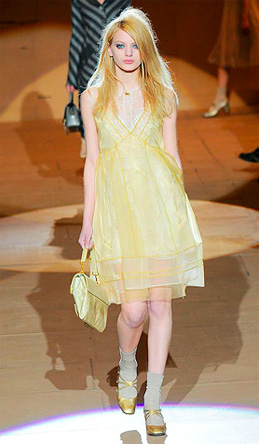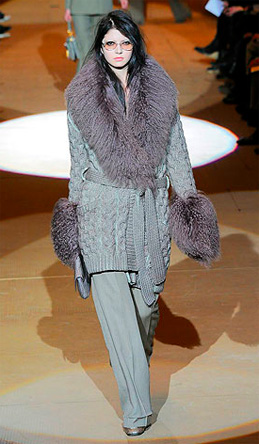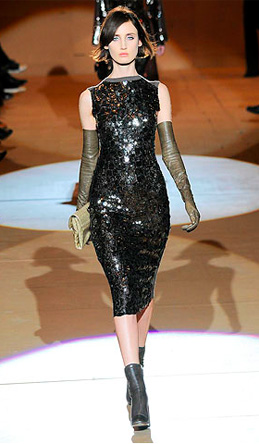 Marc Jacobs appears to have honed in on the basic necessity of the garment with a tinge of "Je Nais Se Quoi".
The collection traveled from simple and minimalistic attire. (A – line, mid calf skirts / wool sweaters / oversized double breasted outerwear) To the majestic, if not sublime, punches of pizzazz (panne velvet / sequined frocks / glittered plastic trench coats capped with fur collars / cable knit sweaters trimmed with lamb shearlings)…..You get the picture?
The color palette was diverse, but remained, predominately, a light, airy feel, which included, whisper thin lingerie overlays, knit dresses, trompe l'oeil bows, etc.
Concise and Cool….End result, IMPRESSIVE!!!!