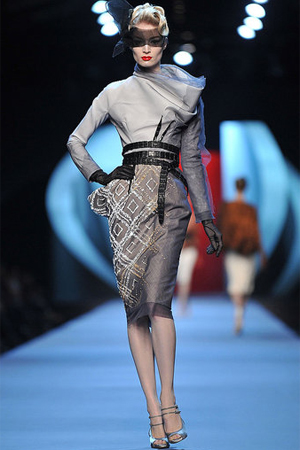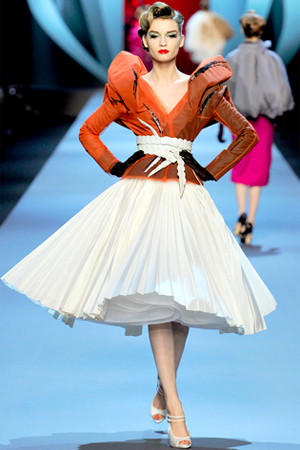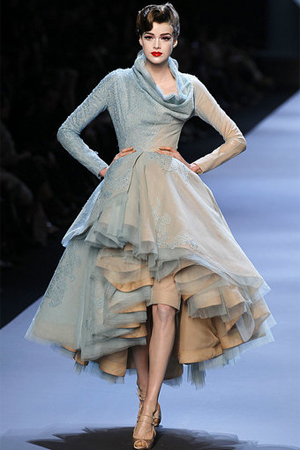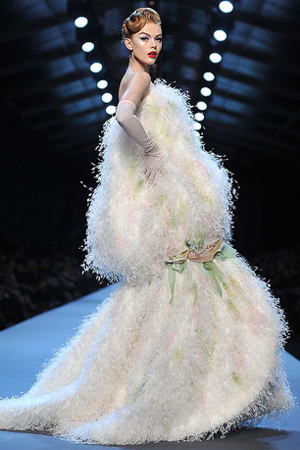 BRAVO!!! The 2011 Christian Dior Couture presentation was exquisite…
Noting his inspiration, Rene Gruau, the infamous illustrator and channeling Mr. Dior himself, John Galliano implemented a refreshing twist to the "Bar" suit and "Tulip Line" skirt, originally designed in the 40's era.
And, in his fabulous, as usual outlook on design, he created beautiful garb that will transcend to the next generation.
Folded…Layered…Gathered and Draped to perfection. GORGEOUS!!!