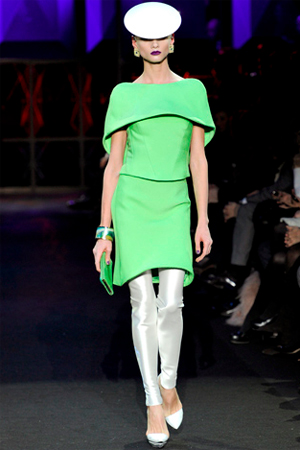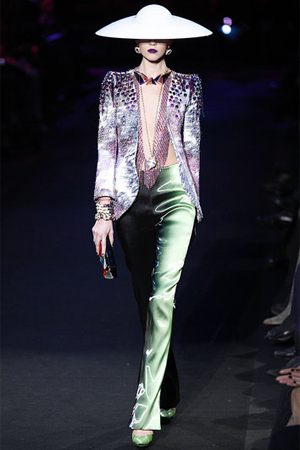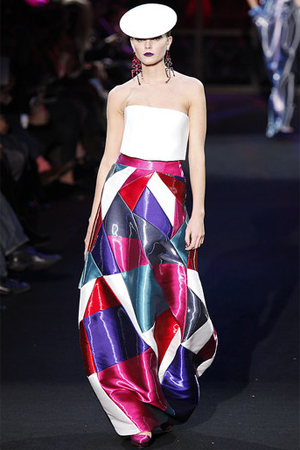 Futuristic…Ultramodern…Innovative. These are a few adjectives that surfaced while viewing the 2011 Amani Privé show.
Inundated with deliquescent fabrics that simulate 3d effects, the collection is bold and has a sense of twisted liquid opulence that pops on the catwalk…Dare I say "EDGY"!!!
This is a new design facet from the mind of Giorgio Armani…Is it a pleasant surprise? Yes…Could there be an infusion of Lady Gaga influence? Possibly!!!
The end result??? BEWITCHING…