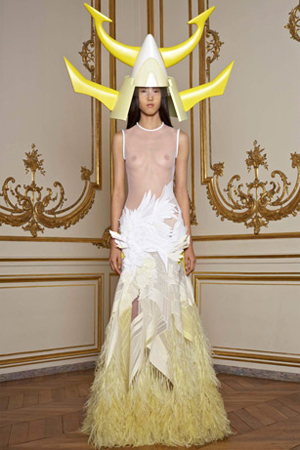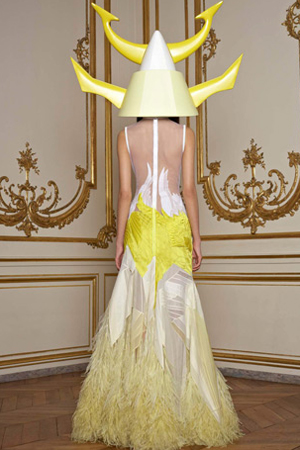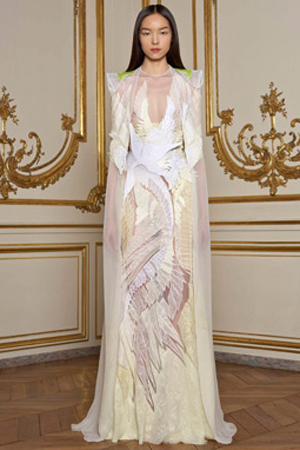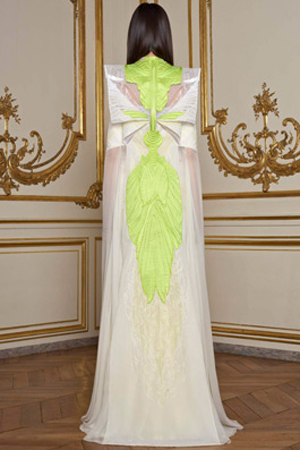 Riccardo Tisci is notorious for his acute attention to detail and his 2011 Givenchy couture collection ascends above and beyond creative expectations.
Dripping with Japanese innuendo, the show soared through the unification of textiles (organza/ chiffon/ tulle), embellishment (pearls/ Swarovski crystals), accessories (Philip Treacy millinery) and laser cut techniques utilized on breathtaking appliqués that seemed to breathe realism.
Be it the Japanese crane enveloped in feathers, cross culture bolero or pops of color to showcase wing detail, the sheer undertaking of designing and achieving such marvels is awe – inspiring.
Luxurious Personified…