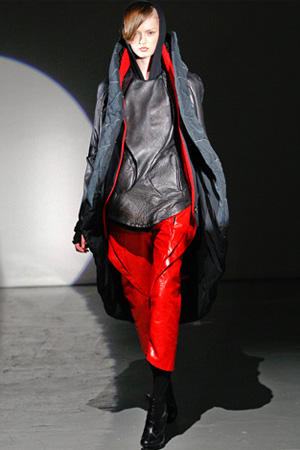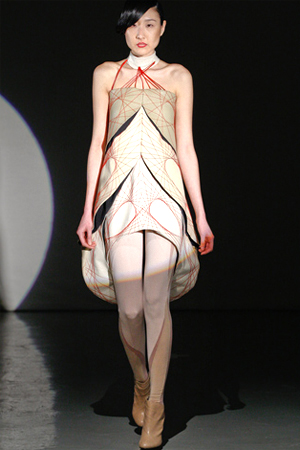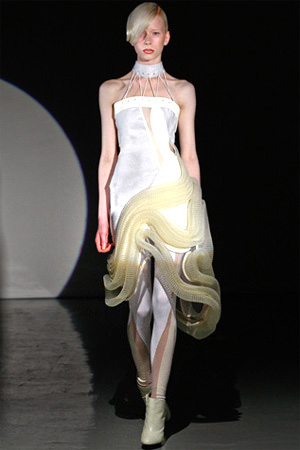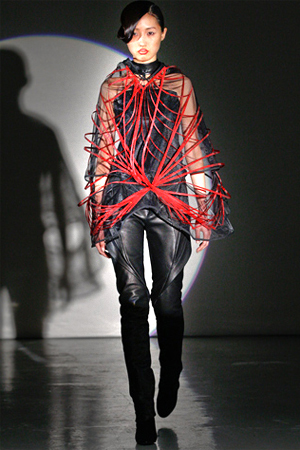 The triad, also known as, Threeasfour have continued to push the proverbial fashion envelope and managed to keep the concepts intriguing and beyond question, fashion forward…
The F/W 2011 presentation did not disappoint, obviously inspired by music, string instruments to be exact, the team incorporated the art literally and figuratively.
This collection offered drama. Be it harps or violins, garments were intricately and precisely strewn or festooned with "string" details whether for practical or chimerical purposes. Coupled with detailed leather pants, patterned leggings and dresses that are ready to wear at its best, the show is a perfect balance for the classic consumer AND the eclectic fashionista.
Enthusiast…Tenuous…Theorist.