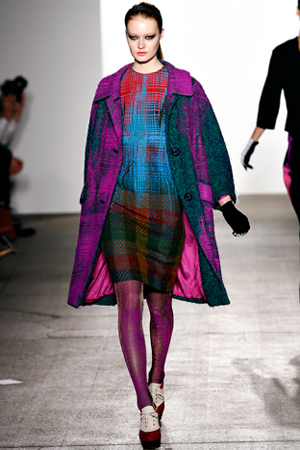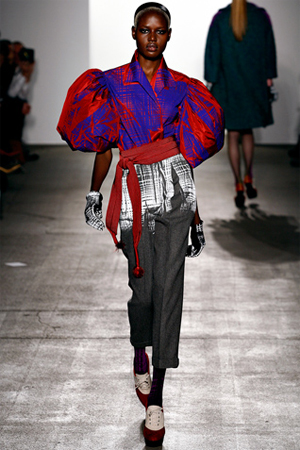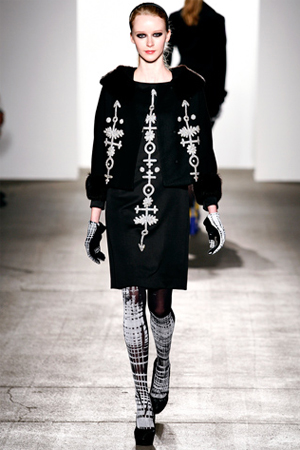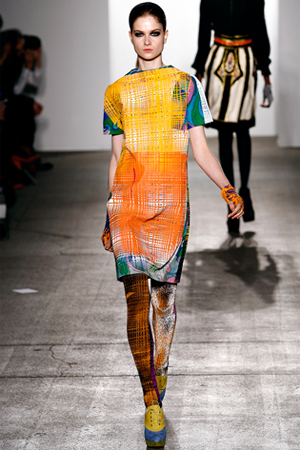 With Libertine back on the fashion show roster and literally in full effect, the hip fashion mongers are set to pounce.
Touting garments and hosiery ensconced with graphics in neon, florescent or monochromatic hues, the looks teetered in the sixties era with A – line frocks, mid calf trousers and suiting.
Not one to shy away from the additional "bells and whistles", Mr. Hartig (the designer), affixed crystals, sequins and metallic appliqués to bring the collection to a crescendo.
Labyrinthine…Lively…Liberating…