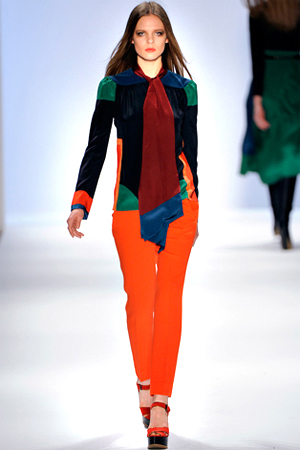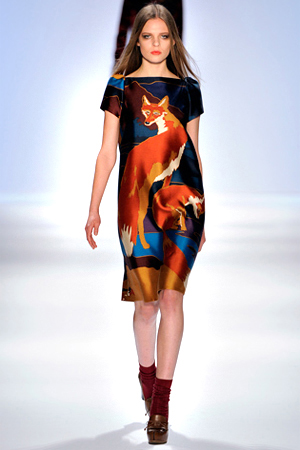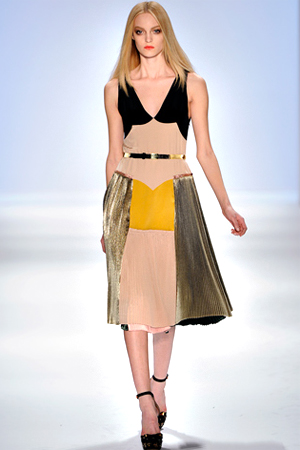 Jill Stuart certainly struck a nerve with her interpretation of wears for work and play.
Intense color blocking, intrinsic incorporation of fowl and mammals, coalesced with jewel tones spanning from copper and indigo to malachite and scarlet, the shifts and sixties "Secretary" style dresses and tops are synonymous with what we call an absolute HIT!!!
Enchanting…Stunning…Stupendous.