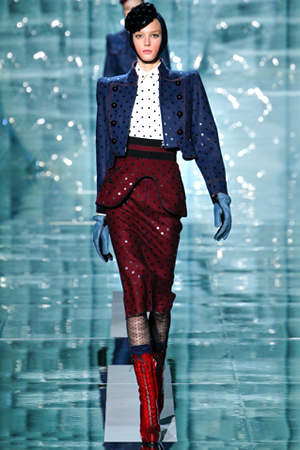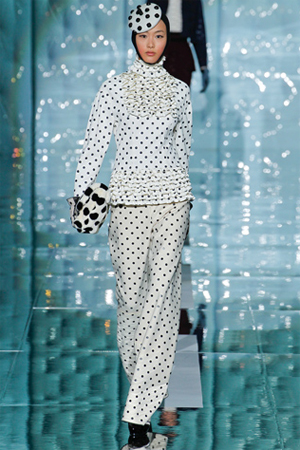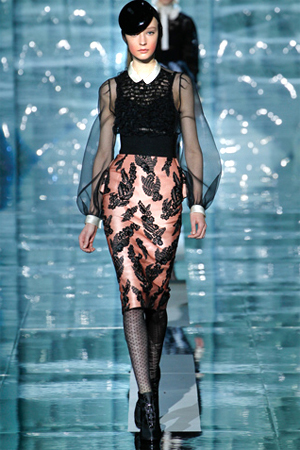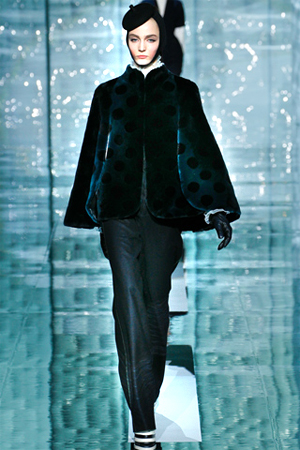 Polka dot passion?!? Yes, it seems polka dots are BACK!!! And who better to revamp the trend than Mr. Jacobs?
Cropped military jackets, scalloped pencil skirts, ruffled pantsuits and pillbox toppers were showcased at the presentation that dabbled in various textiles ranging from wool and cashmere to ponyskin, plastic and even faux crocodile!!!
The collection is a consolidation of several eras that strengthen your fashion war chest and allows an effortless transition from work to play.