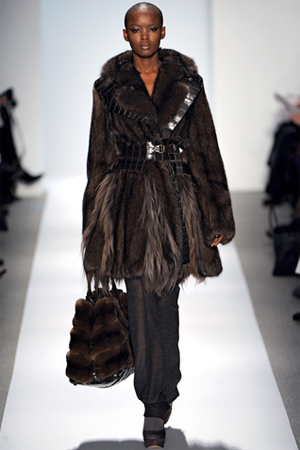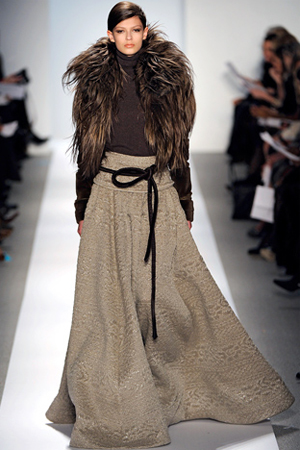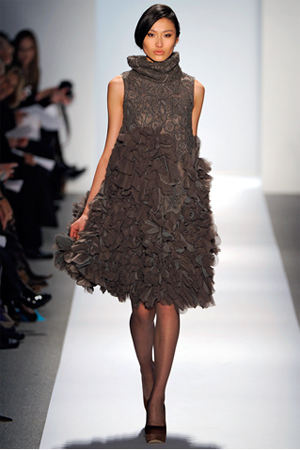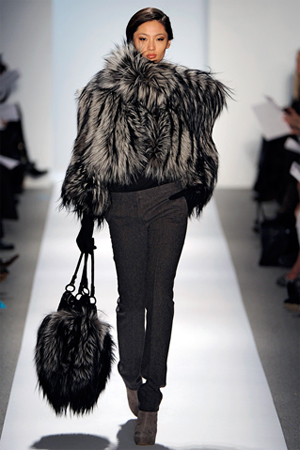 The spectators that sauntered and sashayed into the Dennis Basso presentation were a mix of eclecticism and diversity, indicating that his fan base, spans the gamut from the Upper East Side and Soho to Hollywood and Brooklyn…The majority flaunting and flashing their finest pilage for the high end occasion.
Confiding that he focused on "Her Masculine Side" while designing this collection, the looks were overflowing with seduction and sass appeal.
The variety of fur ranged from lynx, kidassia, fox, chinchilla and broadtail. This luxury was incorporated with diaphanous fabrics including taffeta, cashmere, chiffon, etc. creating a lovely compilation of beautiful frocks in waistcoats, cropped jackets and vests.
Beauty…Bliss…