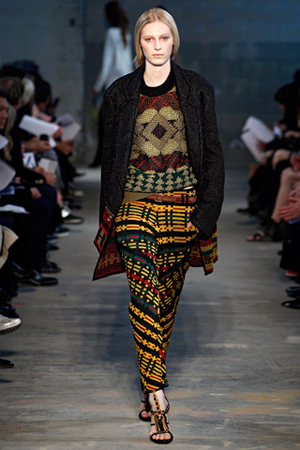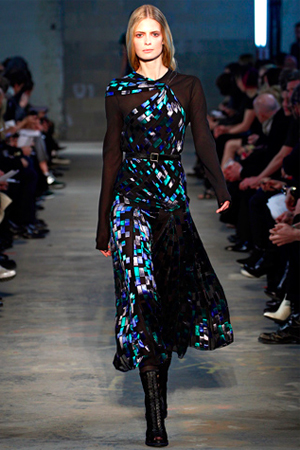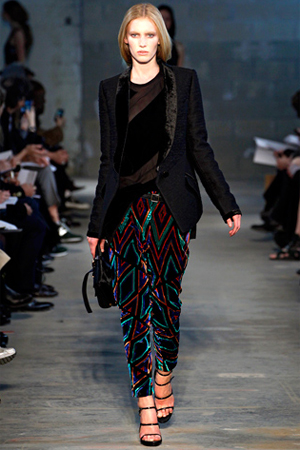 The Proenza Schouler show was stocked and chocked full of hip and hot fabrics composed of patterns strategically mirrored in velvets, wools, silks, etc.
Following their signature format, the duo created prints and manufactured a stunning presentation that included sinuous slacks, bias cut frocks and form fitting looks draped beautifully…Not a surprise…They never miss the "fashion do" mark and are sticklers for the next big trend.
Which computes easily…They ARE the Trendsetters.
Posh…Prim…Panache…