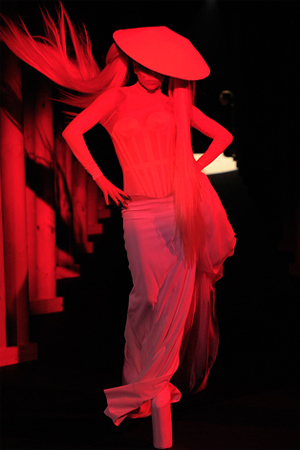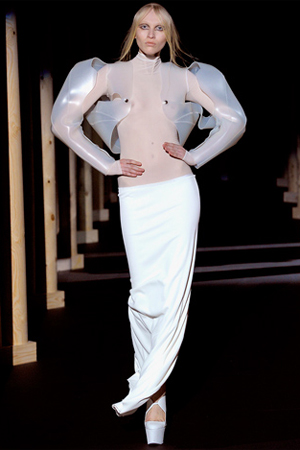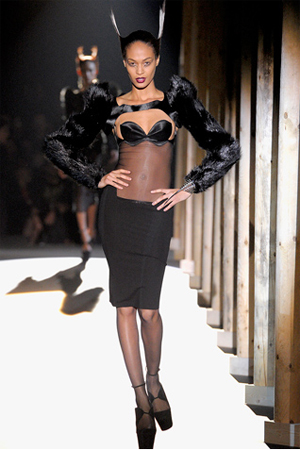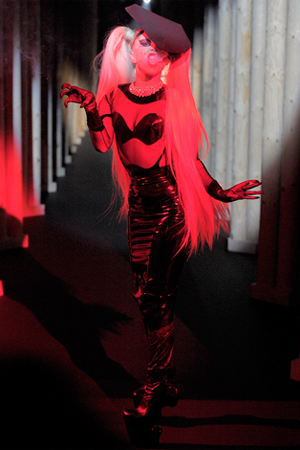 Nicola Formichetti, a fashion editor and stylist that has the upmost respect from me for his work in the industry over the years presented his first fashion presentation as creative director for the visionaire, Thierry Mugler's F/W 2011 collection.
With revamped, elevated shoulder pads ensconced with fur and various textiles, coupled with sheer fabrics, bustiers, brassieres, catsuits, slim pencil skirts and super steppers (stacked heels), the show displayed the Mugler influence and Formichetti's propensity to parlay the entertainment effect.
That being said, love it or hate it, Lady Gaga's presence gave his new found career more precedence…Strutting like a pro, Ms. Gaga, in entertainer fashion, stole the show.
But, Nicola made that possible.
BRAVO!!!