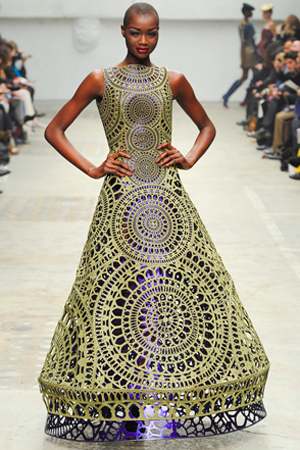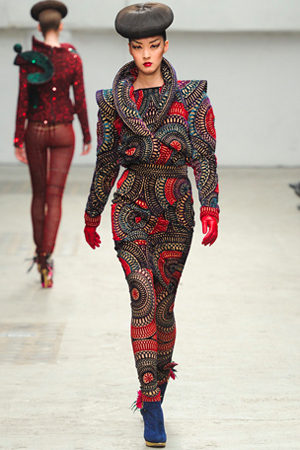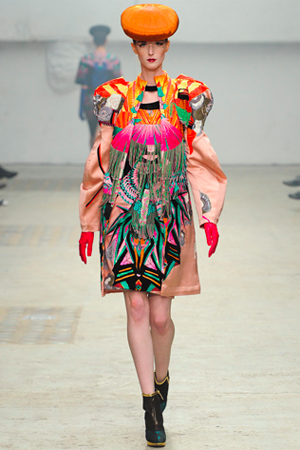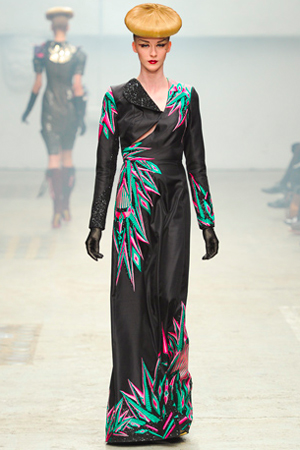 Always prepared to crush the proverbial "Think Out of the Box" motto, Manish Arora was a bit subdued with his F/W 2011 creations compared to his previous "Talon" collection.
Still showcasing pops of color, pattern and sometimes, enhanced lines, the collection teetered between wardrobe staples and wearable art. Understand, this is a wonderful place to hover, after all, sometimes, a true talent has the tenacity to take you there AND the presence to bring you back.
Being that he has "chutzpah", these feats will supplement his new post as creative director for Paco Rabanne.
Illuminating…Insightful…Intriguing…