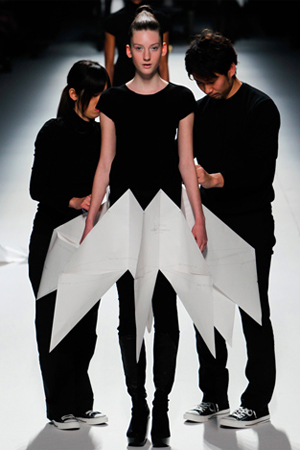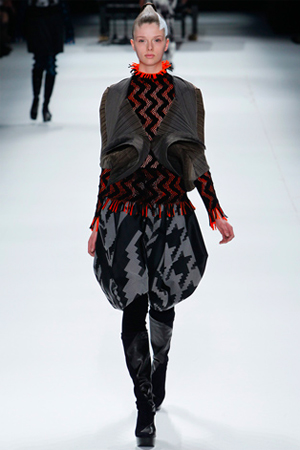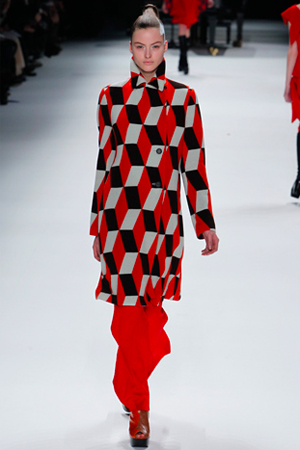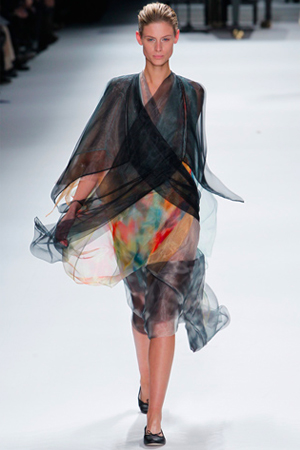 Are you in search of a prescription for the state of your ineptness when constructing your latest fashion masterpiece??? If so, your best bet is to schedule an appointment with one of the masters…Dai Fujiwara, the Issey Miyake head designer, provided a clinic on how to do just that…construct a masterpiece.
Utilizing simple accoutrements (tape, staples, etc.), the basics were developed before our eyes and then morphed into wearable geometric art.
Through form and pattern, Mr. Fujiwara's perspicacity and innate, adroit, introspective eye on fashion displayed how simplicity for him translates to complexity to the rest of us…
Inventive…Incandescent…Illustrious.