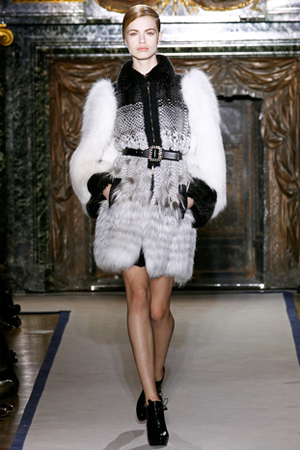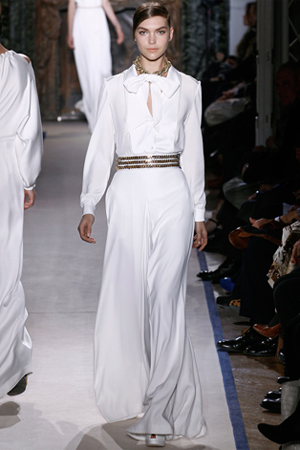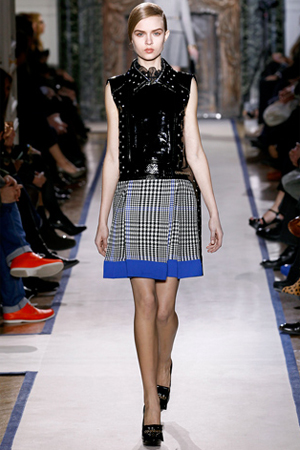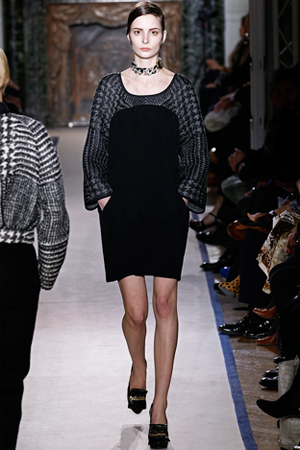 The F/W 2011 Yves St. Laurent presentation is compiled of classic looks that include Glen plaid and coagulated Houndstooth details. With the immersion of above the knee dresses, kilt style skirts, palazzo jumpers and patterned suiting, the simplicity of the collection was it's greatest asset.
Stefano Pilati, known for his eye of elegance, showcased a walk through the eras, from the 70's with neck bows and wide leg trousers, to the 80's when punk (studded vest) and plaids were all the rage.
Bona Fide…Impeccable…Unequivocal.