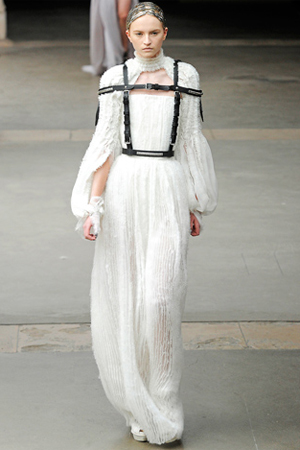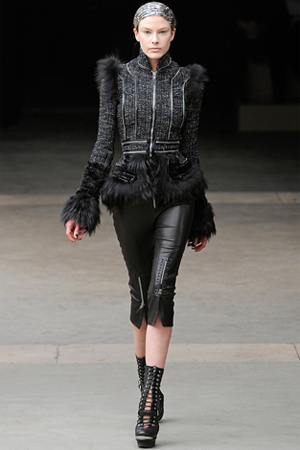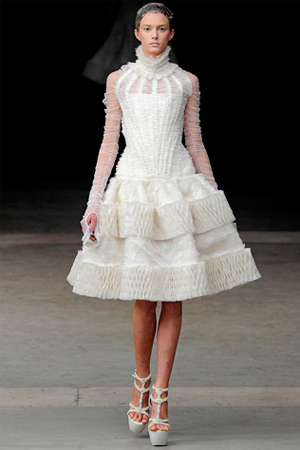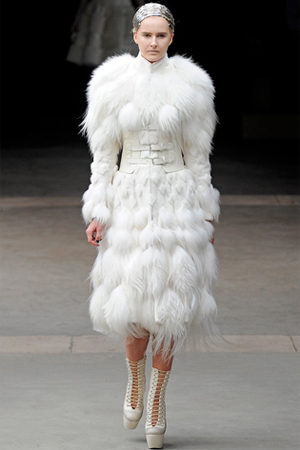 Although the designer that began the incomparable brand is no longer among us, Sarah Burton, the creative director for Alexander McQueen continues the superior archetype that we've grown accustomed…
With a possible, resume amplifying, nod from soon to be princess Kate Middleton, the collection was inundated with the most minute specifications that equated into spectacular creations. Incorporating organza, zippers, tulle, leather and fur textiles the presentation was destined to be a success.
We can't wait to see the wedding gown!!!
Magnanimous Magnificence…