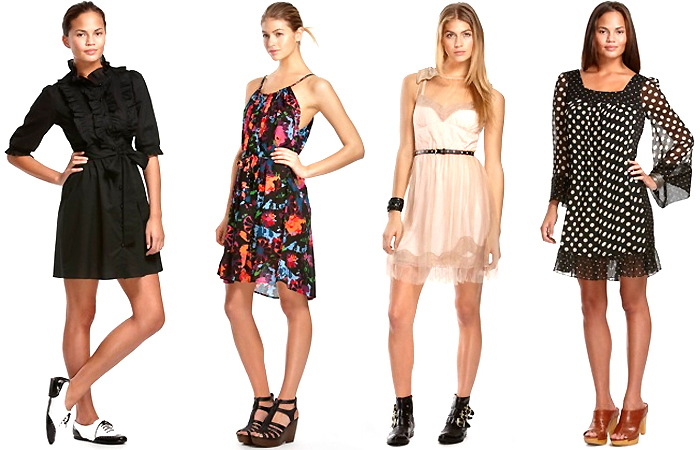 Are you ready??? Target will be showcasing a relaunch of their popular "GO" International collection on Sunday, March 13th.
Since commencing the series in 2006, Target has collaborated with both established and up and coming designers which has tantilized and created a frenzy among the hip set that clamor to purchase items from premiere fashioners.
This time around, there will be plenty of your favorites to choose from all at once!!! The designers include, Thakoon, Alice Temperley, Jovovich – Hawk, Behnaz Sarafpour, Zac Posen, Richard Chai, Tracy Feith, Libertine, Rodarte, Rogan, Paul & Joe, Erin Featherstone, Luella Bartlett, Tara Jarmon and Tucker…
This event is sure to be a HOT spot…My advice, wear flats or better yet…Go HERE. : – )
HAPPY SHOPPING!!!
Featured Dresses Above: Alice Temperley…Thakoon…Rodarte…Jovovich – Hawk