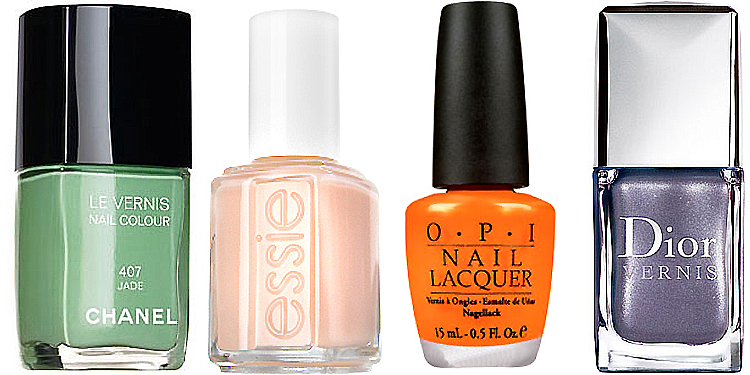 Winter is finally gone (so says the calendar), but it still feels like January here on the East Coast…
Nevertheless, Spring IS officially the season and we must prepare!!! So, it's time to store the Winter footwear and dust off your flip flops and sandals…It'll be 80° degrees in no time.
Yes…It's mani / pedi time…My formula is simple…I abhor when my fingernail polish, fresh from the salon, chips…especially when I've opted to go with the same burst of color on the top and bottom…Well, now, I just keep my fingernail color simple and intensify my toes…
My picks range from POPS of neon to soft, subtle tones and of course the metallics…
CHANEL – Jade – a soft, gorgeous color that goes perfectly with almost any color you choose for your look of the day.
ESSIE – Real Simple – The name says it all…"Real Simple"…The ideal color for the nail, not too pink…not to white.
O • P • I – In My Back Pocket – Talk about a POP!!! It's just the right amount of color AND I adore the density of the lacquer.
DIOR – Silver – LOVE the hue…Perfect for those evening rendezvous!!!