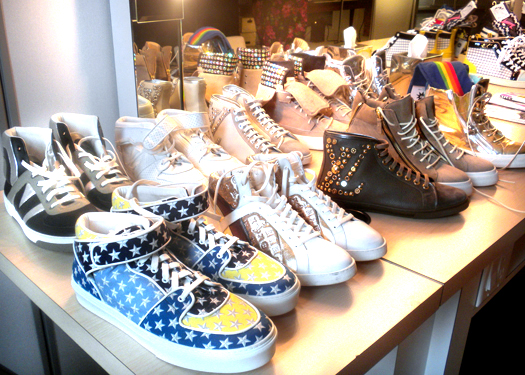 Well, Friday was shoot day for FLAUNT Magazine!!! Being that the story concept is featuring some of the hottest sneakers for the 2011 Spring and Summer season, as the fashion stylist, it was my responsibility to pull the most fashion forward looks.
The shoot headliners included Christian Louboutin, Guiseppe Zanotti, Louis Vuitton and Jeremy Scott for ADIDAS to add the extra PUNCH that we usually go for…
Working with photographer, Massimo Gammacurta is always a trek down the WILD side. Our collaborations have graced the pages of InStyle, Surface, WAD, Sur La Terre Genève and a "LOLLI – POP" project that resulted into an unbelievable coffee table book.
The project was a HUGE success…As usual, we had a blast and the images are AMAZING!!! Stay tuned for the fashion layout in FLAUNT Magazine's April/ May issue.
Tomorrow??? Returns…Sad but true.