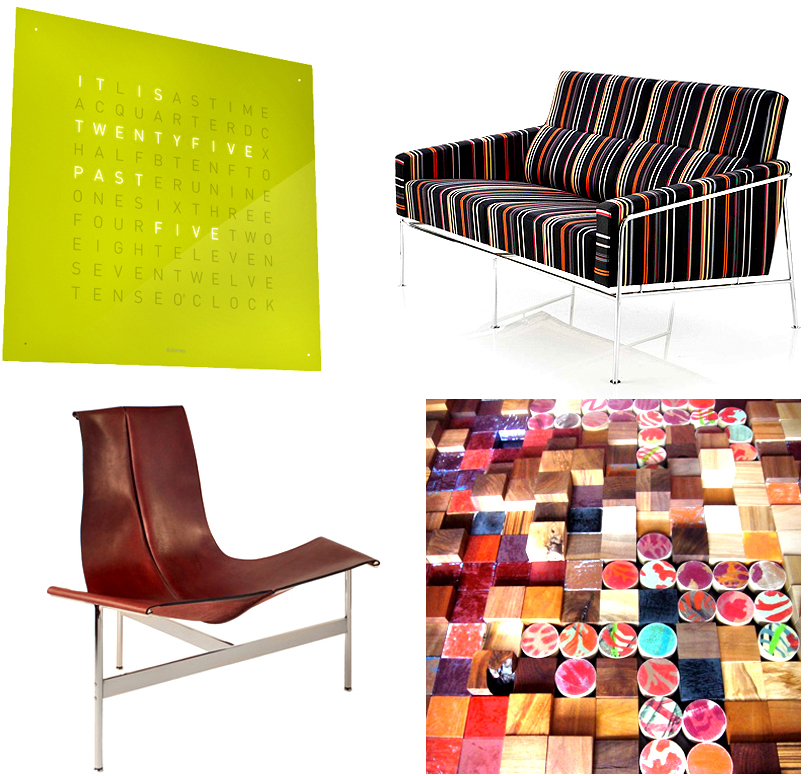 While strolling through SOHO today and the cacophony of city traffic, I came upon KARKULA, a home store with an array of eclectic designers that add sophistication to their diversified palettes.
From chairs and sofas to lighting and flooring to art or door knobs and knockers, the selection is massive. Here are some of my favorite pieces:
BEIGERT & FUNK –  QlockTwo – About the coolest clock ever!!!
FRITZ HANSEN – 3300 Series Sofa…Simply MOD…
GRATZ ARCHIVES – TG – 15 Lounge Chair – Iconic…
SUSAN WEINTHALER – "BITS" Series – The ability to adjust your art…Keenly sensational…