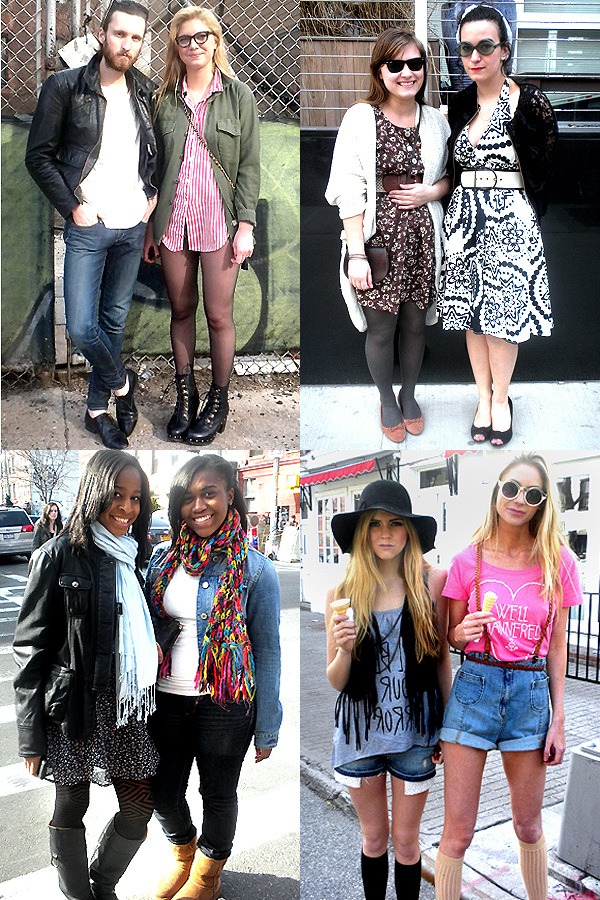 Although the official day of Spring was three weeks ago, it has felt like the middle of Winter…HORRIBLE…But, today we were granted a glimpse of the wonderful weather that's just around the corner…
That being said, we knew the fashionistas would be hitting the streets and parading their favorite wares throughout the city…Some of the most fashionable were found in Williamsburg, Brooklyn. We spotted various prints, colors and textures that ranged from short shorts and halter dresses to frilly skirts and dress shirts.
With the occasional cool breeze, layering was the necessity but, accessorizing was the key…Whether it was ULTRA cool frames, crossbody bags, belts, hosiery or scarves, the masses wore it well and declared…
SPRING HAS SPRUNG!!!