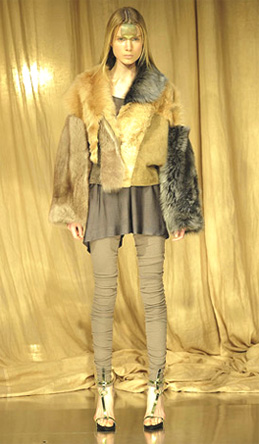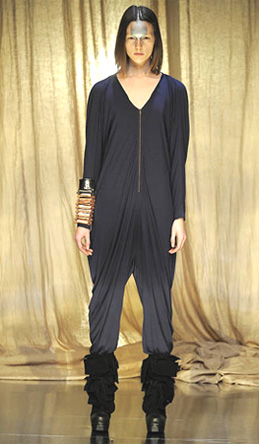 Acne emerged as my "Thunderdome" flashback of the day.
I adore the patched sheep coat and the SUPER mini leather goth dress with the pocket details.
The collection is also infused with slouch wear (pants, coats, jumpsuits) which incorporate zippers and draped fabrics. Very sci-fi…So comfortable, yet chic.
No facial please….My ACNE is CUTE!!!!