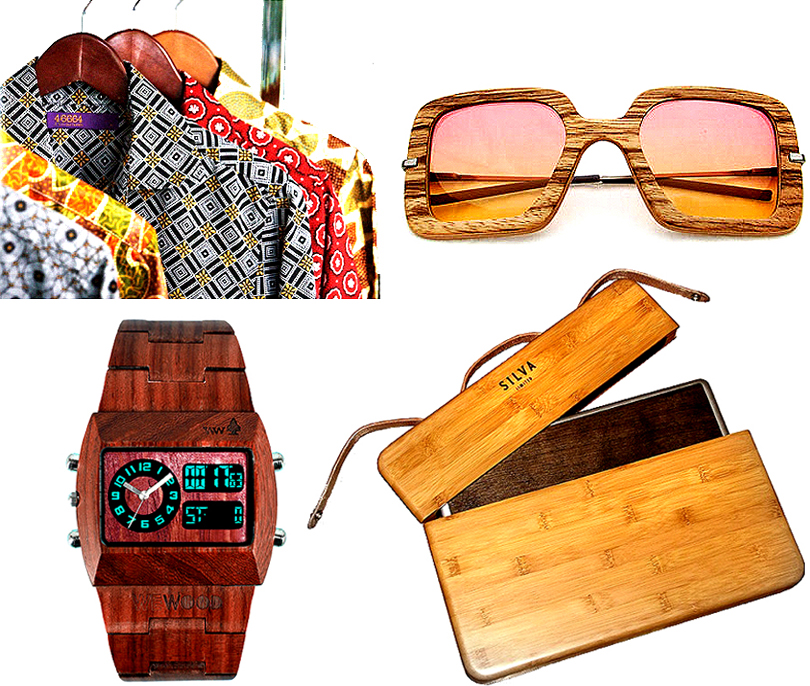 From simplistic fabrics and basic designs to pushing the envelope and thinking out of the box, it's official, the ECO – Friendly world has come a long way!!!
Through research, I've discovered a plethora of designers, world renowned and new to the market, that are well on their way to making the transition to ECO domination…
46664 – The Nelson Mandela apparel line – With ECO at the forefront of Mr. Mandela's new venture, the brand includes both women and men collections detailed with intricate and gorgeous prints.
iWOOD ECODESIGN – Zebrawood sunglasses – Made from reclaimed exotic woods used for private jets??? Just relaying the story behind the frames will earn ECO points…FAB!!!
WeWOOD – Chrono Watch (Brown) – With a catalog of various styles, this is a sleek and beautiful way to keep time with your ECO focus. Partnering with the American Forests organization, with every watch purchased…A tree is planted. WONDERFUL.
SILVA – Bamboo Macbook Case – Handcrafted, chic and ridiculously stylish, this will definitely attract gawkers who are wondering what you're carrying encased in wood…Attention and ECO Friendly??? The perfect formula to convince the non-converted to jump on the ecological bandwagon. LOVE!!!