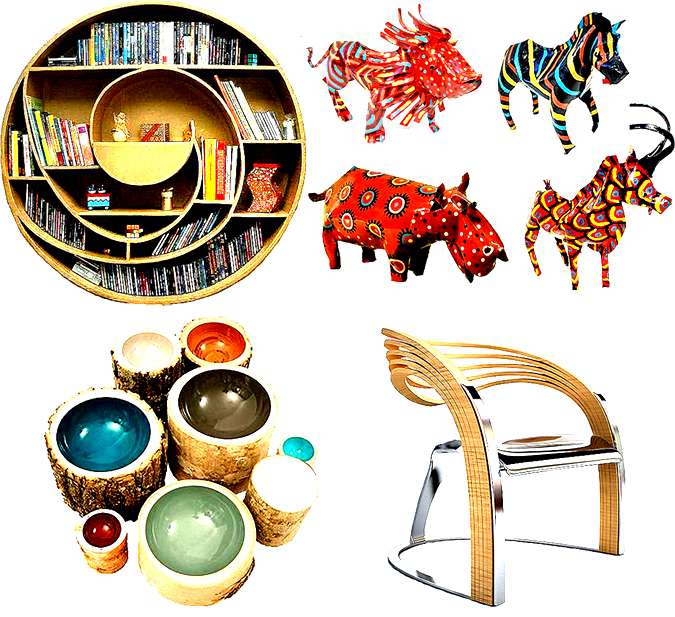 The inclusion of textiles in the ecological realm, in which, the average person would toss in the trash, has proven to be literal works of functional art.
With the superabundance of product from shelving, tableware, seating and aperture, the ECO design community demands the attention to the cause, whether from believers OR non – believers.
When it comes to home comfort…These are a few that struck us as awe inspiring:
ERIC GUIOMAR – Round Bookcase – Made from cardboard, the structure resembles sculpture…Form and function, how AVANT – GARDE…
TIN SCULPTURE – Simba/ Hippo/ Milla/ Swala – Handmade art from recycled metals in Zimbabwe. BEAUTIFUL!!!
DOHA CHEBIB – Log Bowls – A new twist on tableware, Canadian designer, Doha, creates an extraordinary idea with wood and acrylic stain. Now THAT's original!!!
VELICHKO VELIKOV – Elaxa Chair – Paying homage to the infamous THONET design, this ECO gem is compiled of bentwood and metallic joints…The end result?!? Innovation.