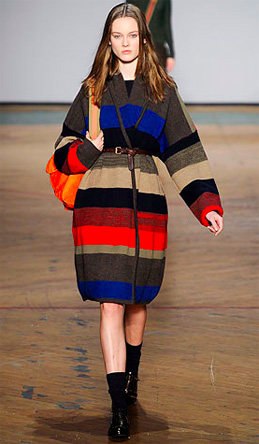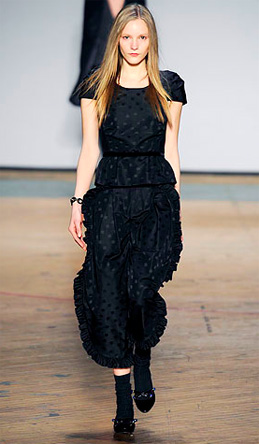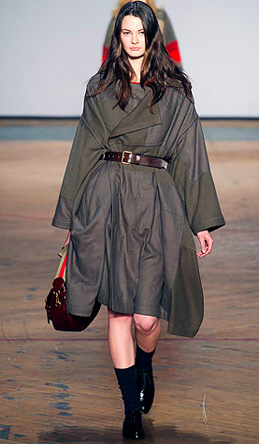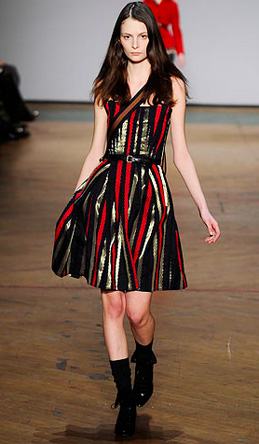 The Marc by Marc Jacobs collection accomplished what it was designed and determined to be…..Fun, FRESH and  Flirty.
The coats…double breasted, oversized and belted, zippered….The collections color palette leaned toward army of old, with red trims and army green peppered throughout the presentation.
The accessories…cross body slinging bags enhanced with grommets & zippers most comprising of leather with multi – color canvas straps, half calf socks and wing tip oxfords (LOVE). Fur hats, vertical & horizontal stripes, knee & calf length skirts, dresses and trousers.
This is a presentation that has sooooo many elements that it's deemed to be a HUGE seller come late summer.