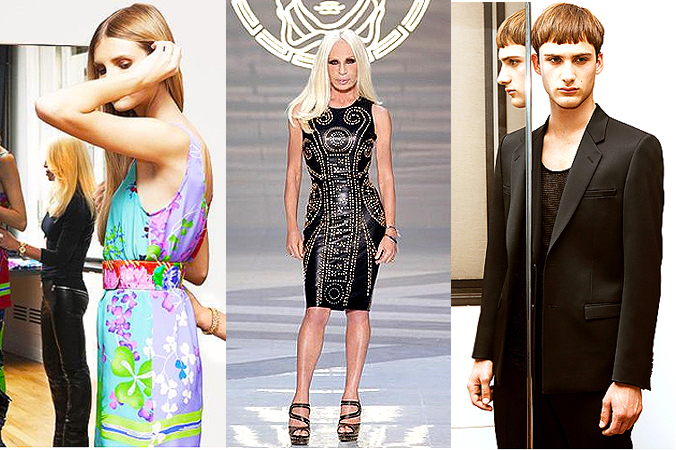 A couple of years ago, from Donatella's perspective, co – mingling the Versace brand with ANY of the mainstream store markets (i.e., H & M, Target, etc.) was inexplicably OUT of the question…Though almost all of  her competitor's had done just that…created for the masses, not for just the, in her opinion, "ELITE"…
Kudos to the person who took on the challenge of persuading her to take the chance, I'm certain she needed  a massive amount of convincing…
With the insurgence of anything 80's currently the hottest thing on the rack, this collection may obliterate the Lanvin sellout record from last year…depending on the price of course…After all friends, this is H & M, not Neiman's…
Are the fashionistas happy??? Of course…Is this a perfect match??? Or a grave misstep??? We shall soon have the answer. But one thing is for sure, the lines will be down the block and around the corner at every H&M store here in New York City!!!
What's the buzz??? The Versace "ICONIC" collection, will entail womenswear, menswear  and housewares. For women, Versace signature prints and studded leather…For men, tailored suiting with both collections touting shoes and accessories. The housewares, introduced for the first time in a designer collaboration at H & M,  will comprise of  linens…pillows, bedspreads, etc., which I have no doubt will add a POP to any decor…
Everything's now available online…Have FUN!!!