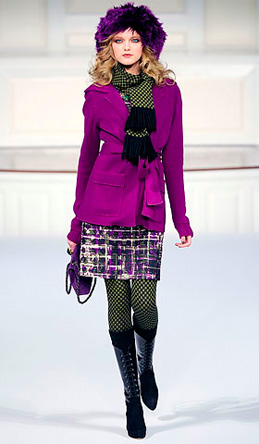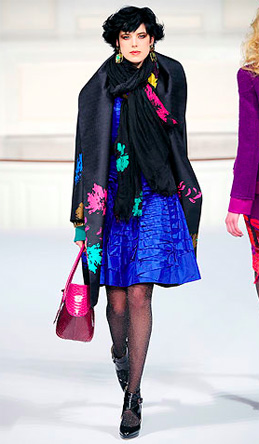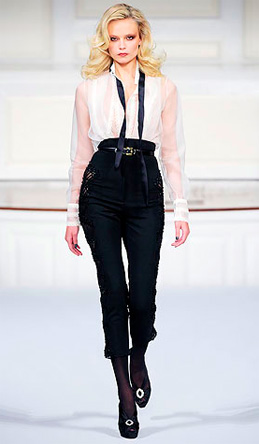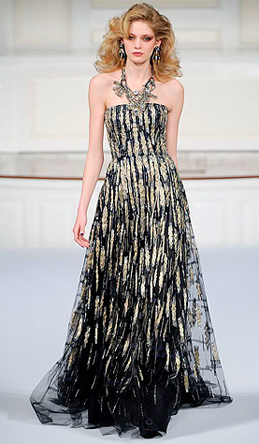 If Oscar de la Renta did nothing else, he clearly covers the bases with this collection.
To elaborate, from beginning to end he ensured that his severely sophisticated Uptown (Eastside) sect and the starlets of the red carpet would be purchasing from this collection.
In regards to daywear, the combination of fabrics and color hues are breathtaking. The palettes bursts resonate the images of peacocks spotlit in the night or the vibrant colors of the purple blue bird. Beautiful…..
In turn, the evening wear is also captivating, but in a concise, true glamour fashion. I love the tuxedo blouse coupled with Oscar's feminine version of the mariachi pant. (note the empire waist) But, the stars of the show were the gowns. One word….STUNNING!!!!
But, that's no surprise….This IS Oscar!!!