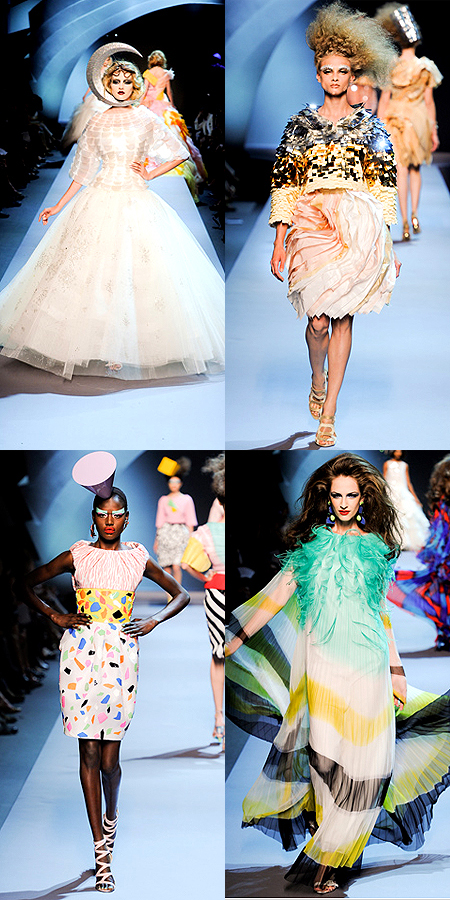 With the abrupt ousting of John Galliano prior to the Fall 2011 presentations, the main question on everyone's lips was "Who will they find to replace him???"
Well, luckily, they didn't have to look far, for the past few years, Bill Gaytten has been assisting in the creation process with Mr. Galliano and it was oh so easy for him to swoop in and save the day!!!
A collection that included fun, flair and fantasy ensured the proverbial fashion "bases" were covered…Above the knee looks with pattern and stripes, pleated diaphanous caftans with vibrant color and multi – layered skirts, embellished jackets and gowns completed the presentation.
Eclectic, with a hint of frazzle yes…A "melting pot" of fashion that combined the designer's array of tastes, the Dior legacy appears to be in good hands.