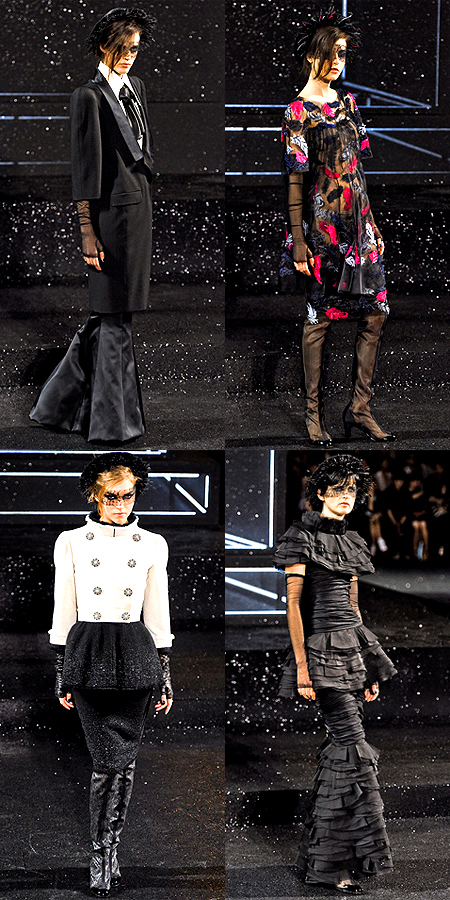 Channeling a bit of every era from the early 20th century, the Chanel presentation seemed moody and dark with significant twists of detail in every look.
Commencing with the signature tweed suit, Karl Lagerfeld included details through necklines, embroidery and adornment which progressed through each membrane of the show…
The heavily layered "semi – flamenco" dress emitted simplistic beauty, with inclusions of color throughout, design implementations (i.e., shoulder pads, 3/4 length jackets, flair hems, etc.) and lovely looks with glimpses of the dark side supplemented the production.
Impetuous Effervescence…