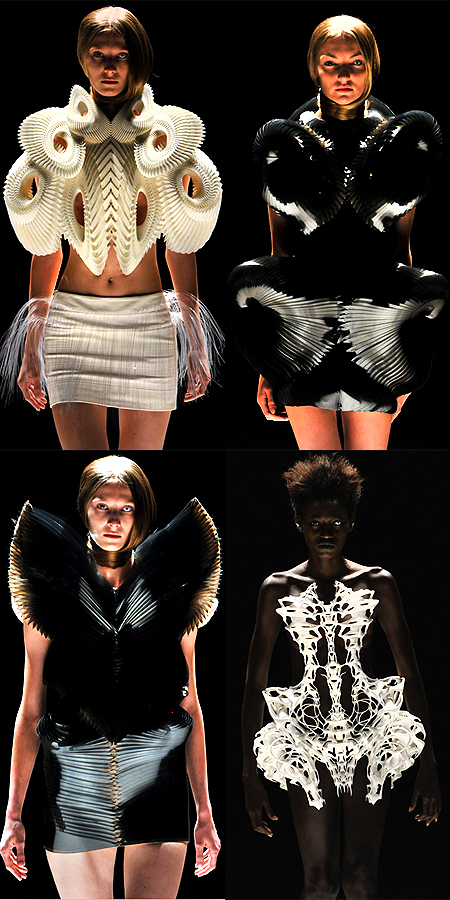 It's true…All designers are artists at heart that express their work in various ways. Some are conventional and concise, others teeter between exotic and eclectic…But all are extraordinary in their genre.
Iris Van Herpen is DEFINITELY the latter…Call it what you may…diverse…multifarious…even crazy, but one thing that is certain, her ability to think out of the box, push the envelope and establish a buzz around the end result is what fashionistas crave.
In her self description of her work she states, "I create a new direction of couture that combines fine handwork techniques with futuristic digital technology." Indeed…And interning with the infamous Alexander McQueen (R.I.P), is a testament to her talent and ability.
If not yet, Beyonce, Lady Gaga, Rihanna, Nicki Minaj and a slew of other celebrities will be knocking down her door to flaunt a look. TRUST!!!