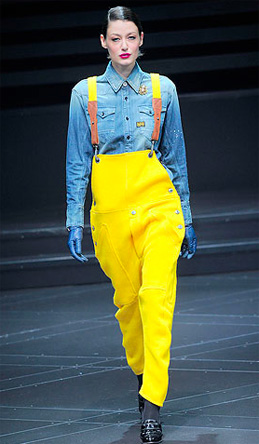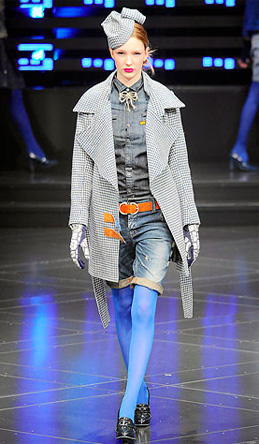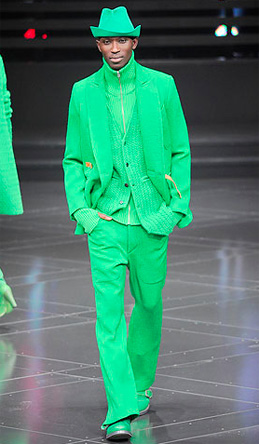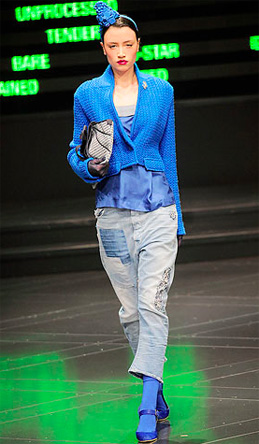 Jeans are everywhere nowadays, from the convoluted and outrageously expensive to the plain and cost effective, yet, I appreciate when a designer establishes a twist on or around the simplistic design.
G – Star has done just that by incorporating bright hues (neon yellow / kelly green / cerulean blue), patchwork on the jeans as if they're truly vintage, tattered, battered and deconstructed shorts, shirts and trousers.
And, yes…I am a true fan of the jean shirt (I have at least 20) and the fact that the brand threw in some jumpers, cropped sweaters and plaid coats to compliment the vision is eye catching and duly noted.
Hmmmmm….NICE!!!