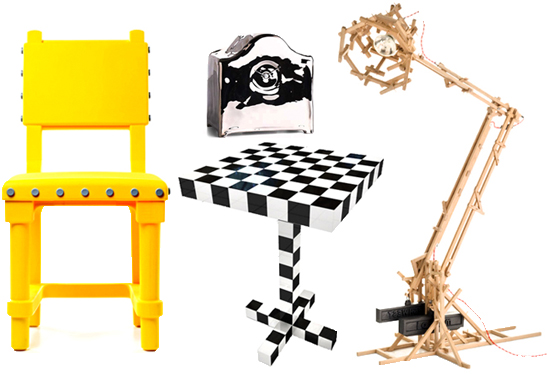 MOOOI creations are statement pieces that enhance the decor of any home…Regardless of the size, be it a desk clock or an eight foot lamp, each item will provide it's unique splash to the mix.
Founded in 2001 by Marcel Wanders and Casper Vissers, the brand is named after their native Dutch word for beautiful. Inundated with various finds for every nook of the house, the Moooi collection is just that…"COLLECTIBLES".
GOTHIC CHAIR – Yellow trimmed with silver studding, this chair comes in an array of colors for any home pallette.
SOFT CLOCK – Silver – Also available in black and gold, the timepiece, reminiscent of a vintage find, is a perfect accessory for the desk or fireplace.
CHESS TABLE – Who wouldn't want this pop of art in their space…White, black and memorable.
BRAVE NEW WORLD LAMP XL – Standing just above 8 feet tall, the name says it all…