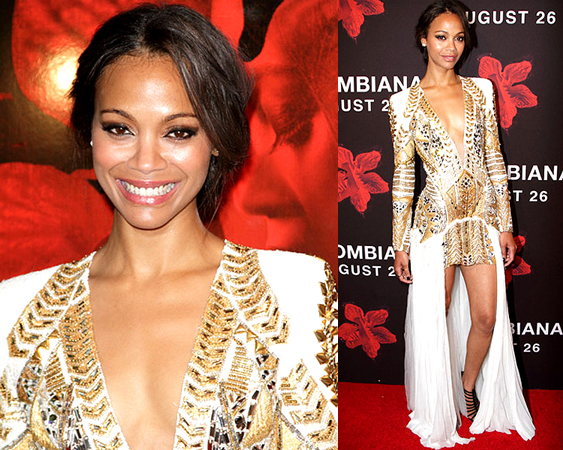 Last night was the Colombiana premiere and although I ADORE Zoe Saldana AND Balmain (and can't wait to check out the movie)…sometimes two "Gorgeous" entities just don't coagulate to pull off FAB. What's the problem here??? Is it:
The dress???
Ms. Saldana??? OR…
WRONG event???
My pick??? Number 3…She looks wonderful, but my opinion…Wrong place…Wrong Time. What do you think???
Update: LOVED the movie!!! A MUST SEE.