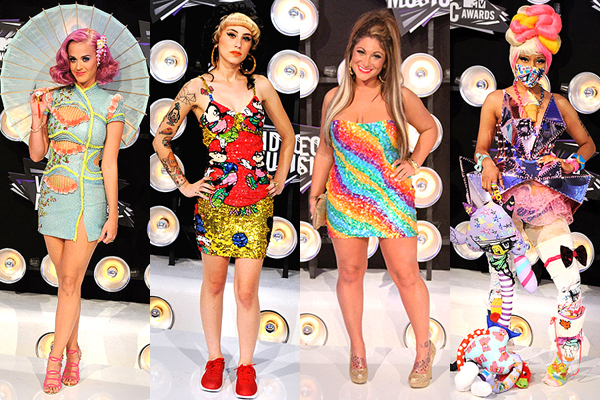 The VMA red carpet showcased celebrities donning some of their best looks for the summer's hottest event. The majority were primped and polished for the evening's festivities…Others???
We respect the effort and the "just having fun" sentiment, but the mark was missed…If they were trying to make a statement, it was lost in translation…
These celebs top our list as the VMA 2011 "DREADFULLY DRESSED" list:
KATY PERRY – Singer – What exactly is she going for here??? Geisha girl??? Purple Hair
KREAYSHAWN – Rapper – There are no words…
DEENA CORTESE – Reality TV – Jersey Shore  – Really…Rainbow Bright???
NICKI MINAJ– Rapper – What in the WORLD?!? She just looks confused.