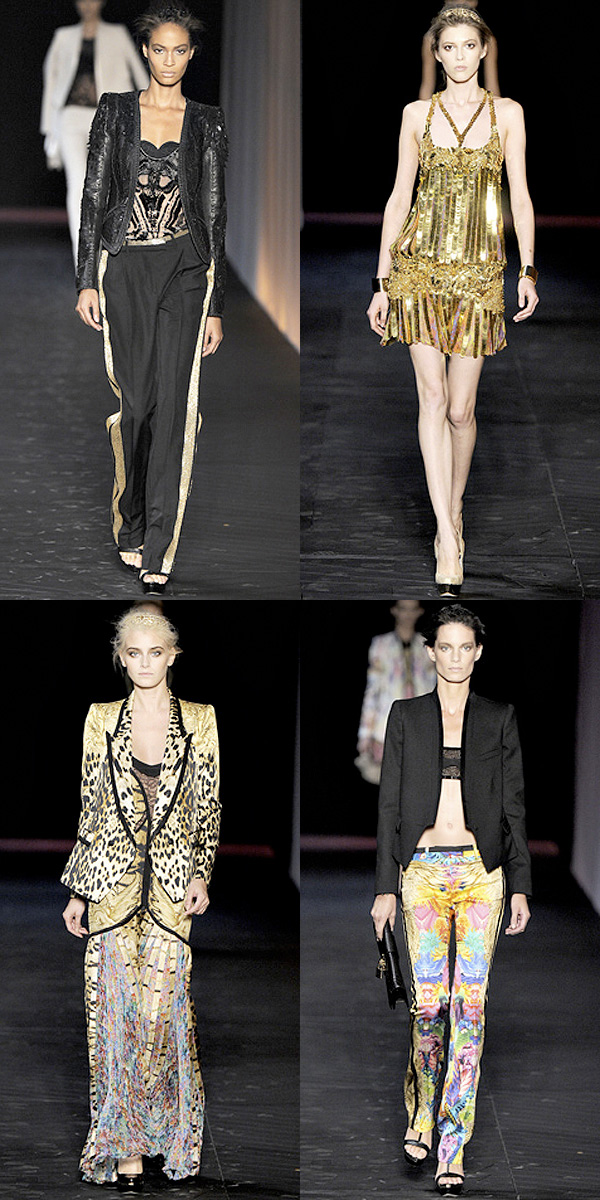 No FRINGE??? Believe it!!! The 40th anniversary collection was chock full of color, prints and beautiful tailoring, but the signature fringe that we've come accustomed when viewing Roberto Cavalli was M.I.A. on the 2012 Spring/ Summer runway.
Imported instead were gorgeous gold sequined pieces (jackets, skirts, flapper dresses, etc.) and was followed by laser cut leather or cropped ulsters, printed tuxedo pants and lovely, wafting gossamer gowns.
Gone are the stereotypical distinction of the "Here we go AGAIN" sigh of the assigned gawkers…No embroidered pieces and AGAIN…No FRINGE!!! This season, Roberto Cavalli resuscitated the collection. It's sophisticated and fresh…
Now, let's see if he keeps it up…I have no doubt that he will!!!