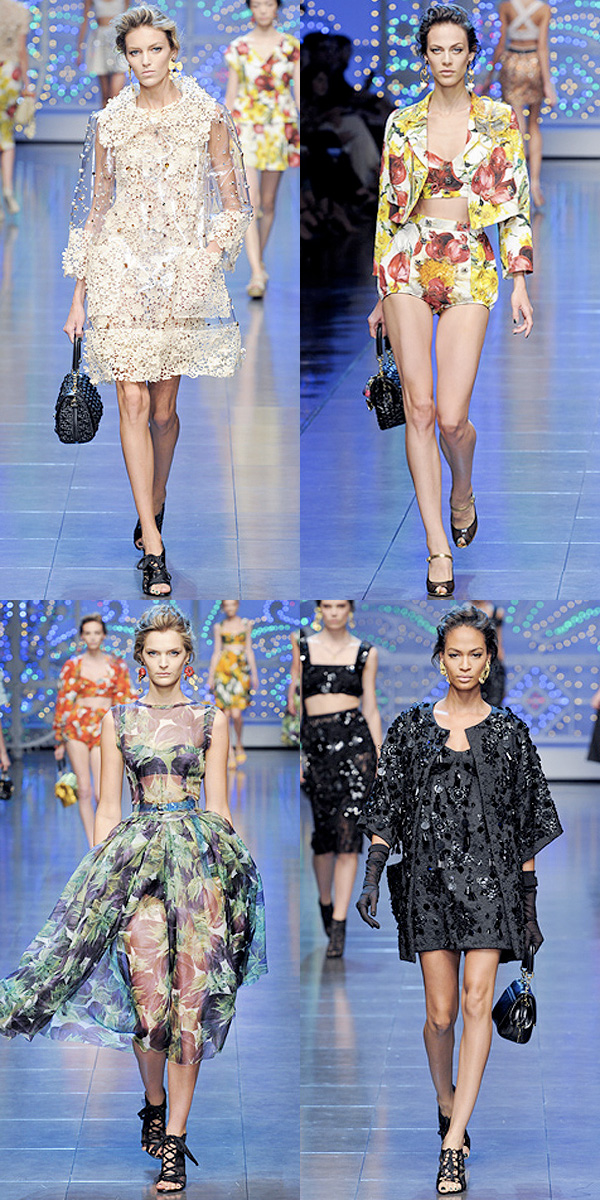 The Dolce & Gabbana collection is one that jaunts through time with outfitted pairings of overcoats and dresses, phyllo thin fabrics immersed in vibrant prints of ingredients found in your mom's cupboard, that wisp through the air, sway oh so softly or simply makes a statement.
The duo's creations for the 2012 Spring/Summer season gives way to the notion that sometimes "More IS More"!!! Between two piece bloomer bikinis with matching bolero jackets to two piece evening wear emblazoned with beads, baubles and baguettes, the message was loud and clear (to me anyway…)
If you're going to do it…DO IT!!!