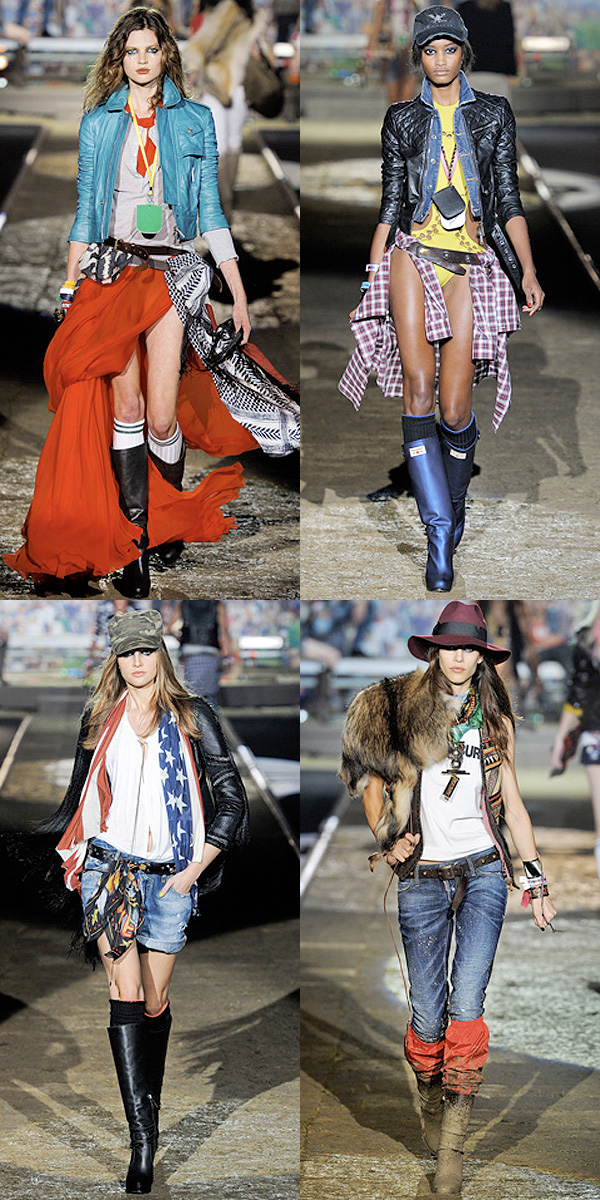 As American as apple pie!!!
I don't know if this is what the twins were thinking, but it was very apparent from my point of view…Maybe it was the American flag t – shirts and scarves, possibly the throwback to the "California" girl in short shorts and vests or simply a tutorial of various ways to layer. The moniker for this show? The "Bohemian Nomad"…A HIT in my book!!!
With so many designers adept in their craft immensely focused on the structuring of the piece OR others who are extremely maniacal in the ways of their production that few would know how to wear some of the designs, it's refreshing to see straightforward, undiluted, easygoing wares for everyday.
Don't get me wrong, I love the "focused and maniacal" as well, but it's great to see a designer just having fun.