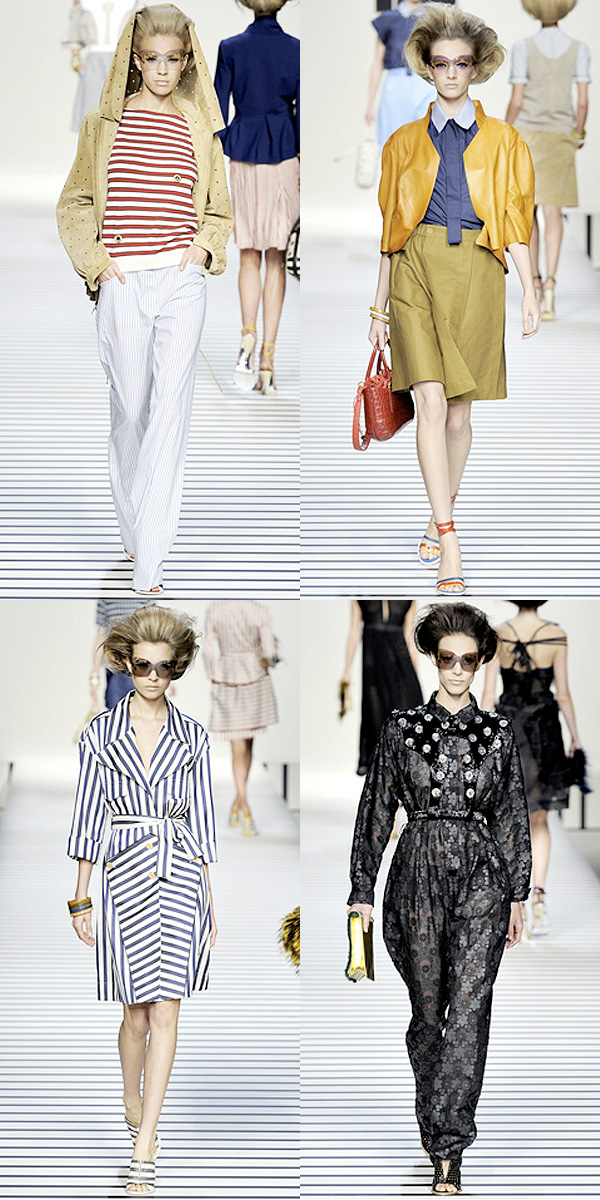 Through stripes, perforated suede, diaphanous fabrics and "rose colored" eyewear, the FENDI collection crested at an all time high for it's sleek yet sharp display of ready to wear.
With looks that exhibit mitigating silhouettes which include A – line skirts, flight suit jumpers, wide leg jodhpurs, boxy jackets, etc., there is certainly a substantial amount of components that would enhance even the most conservative fashionistas (CF) closet. (Yes…The "CF" does exist!!!)
And for all you "no holds bar" fashion zealots, that like that smidgen of eclecticism in their repertoire, the amount of diverse looks are endless…apron front tops, tiered sleeved dresses, jackets with cut out shoulders, and my favorite, the striped coat dress with a five button pentagonal overlay…LOVE!!!