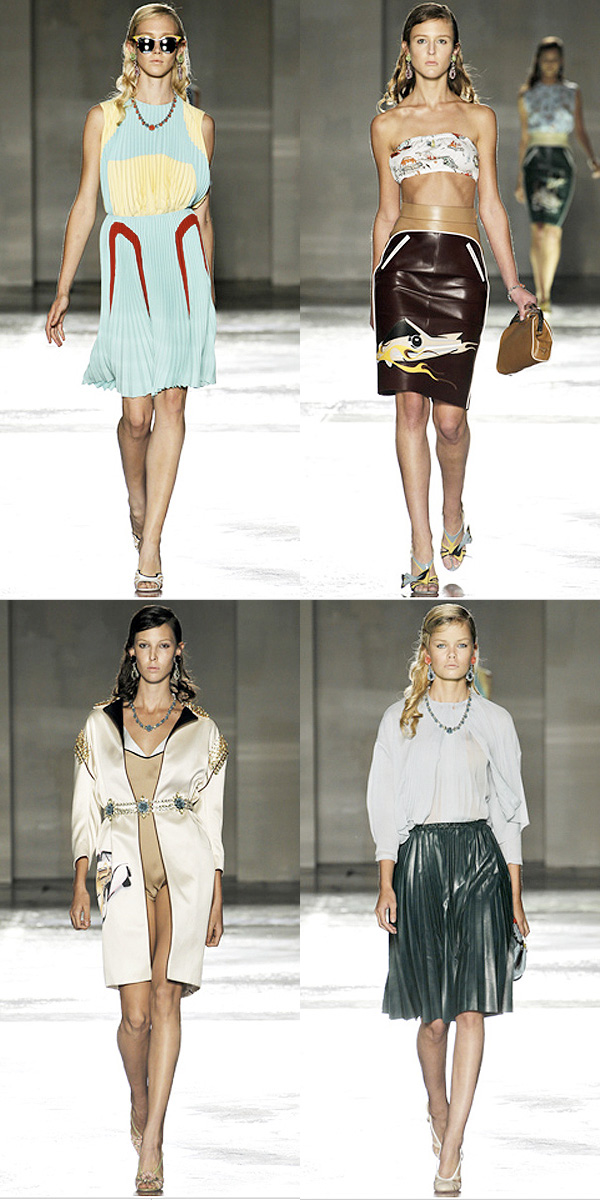 Miuccia Prada is undoubtedly a trendsetter. Similar to Coco Chanel's "6th sense" on the world's outlook of what's new for next season, she invoked the 1950's as her muse for the 2012 Spring/Summer collection.
With pleated looks leading the way, the collection raced between sexy siren and serene schoolgirl. Leather skirts tagged with various pop art, bathing suits paired with overcoats trimmed with piping that were embellished with shoulder jewels and emblazoned prints OR brocade fabrics with hints of pastels and pops of color.
The assortment screamed simplistic with a flare of seduction.