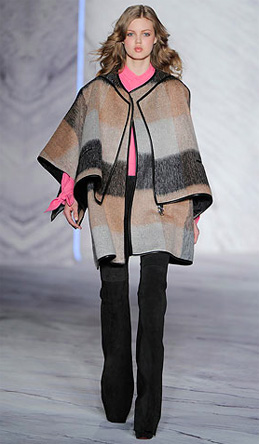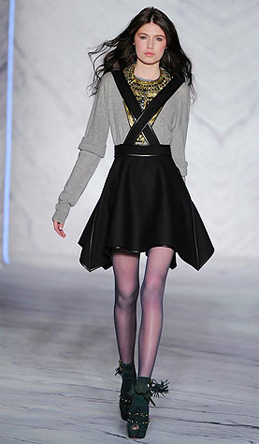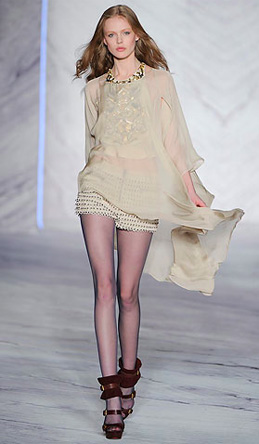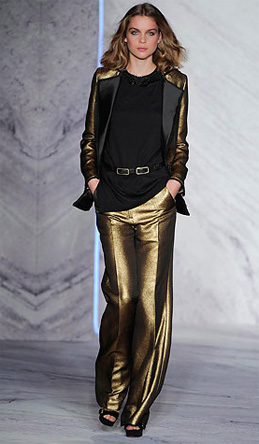 The outerwear in the 3.1 Phillip Lim collection is officially on the "Dossier Dibs" list!!!! Specifically, the cloak / cape (second look)….Thanks to the infinite style of my maternal sides closet (not to mention a few choice vintage shops), I've been wearing cloaks / capes since 2005. Yes…2005….
Nevertheless, I digress…. : )
I adore the fabrication and interpretation. The collection encompasses all phases of a fashionista wardrobe. The splash of metallics, the whisper of fabrics that flow listlessly, the tenacity of the wide leg trouser, the eclectic nature of the jumper dress trimmed in leather, as well as the embellishment gracing the collars of silk blouses, sleeves and grommeted mini shorts.
He has definitely hit the mark with this presentation!!!! Wonderful…