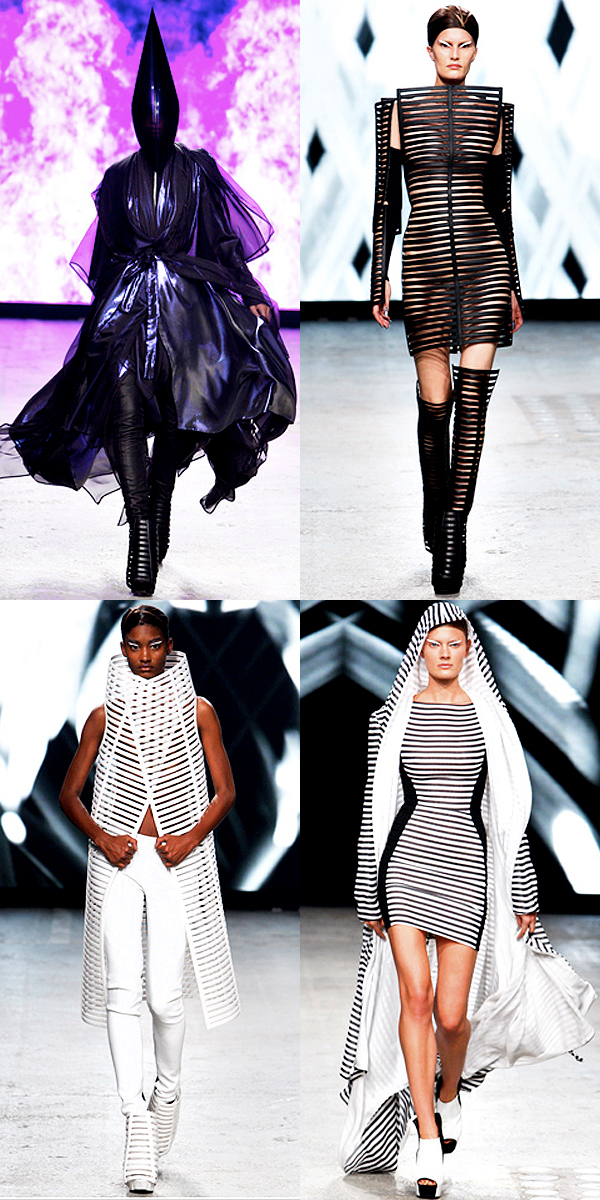 Start with a BOOM…End with BANG!!! Brandishing monochromatic tones, the GARETH PUGH collection supplied all of the brilliance that we've grown to expect from the British born phenomenon.
This seasons show was a course on how to properly intermix genres. We all LOVE the extraordinary art he's already infamous for, but would have no event to flaunt them properly aside from New York City's legendary "LATEX BALL".
However, this time, he included wearable looks that would pair perfectly with any wardrobe. The infusion of supple fabrics from vests to slim cut trousers, body conscious mini's and sleeveless maxi coats paraded the catwalk.  Adjoining, respectably, were black and white striped looks accompanied by droves of platform pumps to complete each ensemble.
The "BANG"??? Vamped grandeur!!! Faceless…Fearless…FABULOUS!!!