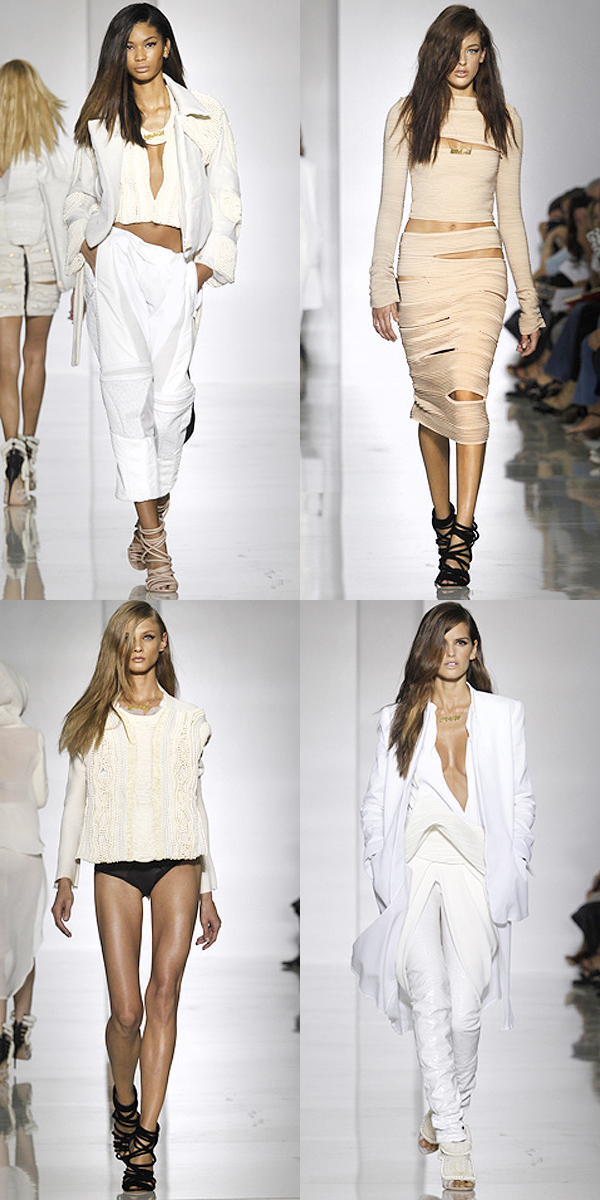 The debut collection of the periodically controversial rhyme savant was all abuzz. Long awaited, KANYE WEST, who executed a stint at Louis Vuitton as a design intern, presented his variation of what the fashion savvy should sport for the 2012 S/S season.
The Spring looks were indelible…Plunging necklines, Cropped trousers, Slouch tops…Beautiful fabrication.
Regarding the fashion calendar, the collection teetered between Winter and Spring, but hey, in May, when it's warm and sunny in New York City, it's cool and clear in Anchorage…Perfect for a smidge of leather or a touch of fur. But, we think "central" (U.S./ Europe), so would the looks work for our climate??? No.
But, keep in mind, Mr. West seems to be ten steps ahead in his music, so he may be privy to information we DON'T have regarding fashion…You never know when "Niño" will blow through…And who will be flying off the shelves??? You got it!!!